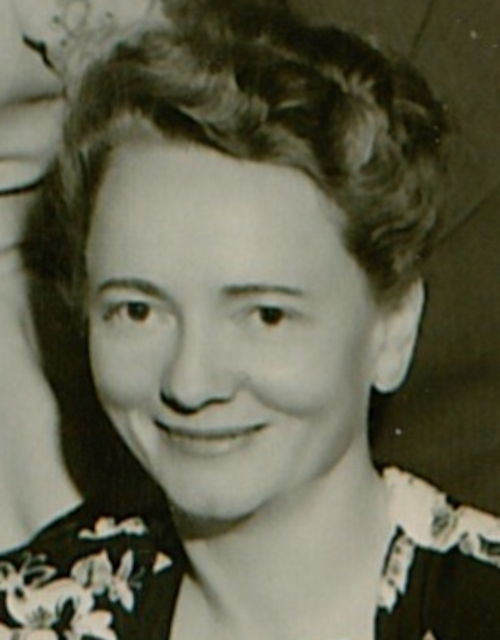 Regina Leona Rebecca Lindgren was the first child born to Amy and Frank Lindgren. Born January 23, 1903 in Paton, IA. Died August 1991. (88 yrs)
Married: Edmund Caspar Dickerson "Dick" May 23, 1933.
Education: Following high school graduation from Lanyon high school, Gene attended college and was certified to teach in public schools. She taught cooking, sewing, home economics at Garwin, IA, and Ironwood, MI (in the Upper Peninsula), where she met Dick.
Occupation: Teacher.
In retirement Gene drew on her artistic skills and interests to paint landscapes in oil.
Click on the link below to see a short video clip of her paintings. This video should open in your browser, but has only been tested with Firefox. If you encounter difficulties viewing this file, please contact the site administrator.
https://drive.google.com/file/d/1A4irxgNtpSVfYRpESM1xkd3sJX1_FdUK/preview
Children: Patricia "Pat" Lee Dickerson. Born April 10, 1934.
Edmund James ("Jim") Dickerson. Born May 18, 1937. Died (date unknown).
The Dickersons lived, worked, and played in Michigan, Indiana and Ohio.
Memories
Pat Remembers. Regina's daughter, Pat Heath, lives in Tulsa, OK with her husband Jim.