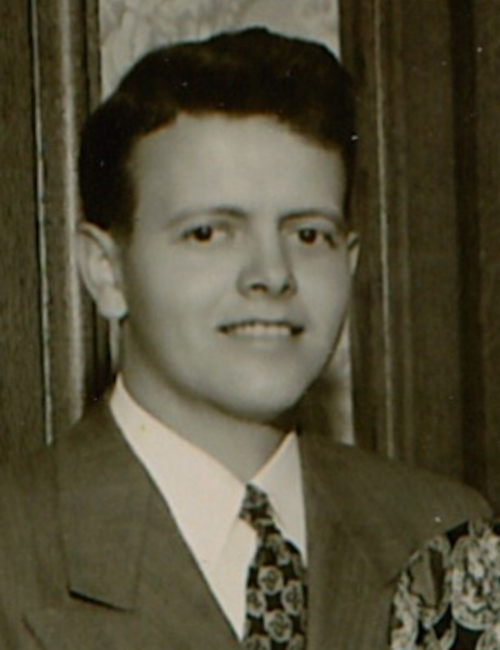 LeRoy Paul Lindgren was the eighth child of Frank and Amy Lindgren, born May 15, 1920. Died ~February 6, 2015.
Roy married Dixie Batty, October 6, 1946. Two daughters. Divorced. Roy married Thelma Mueller, June 28, 1962. Died. One natural son, one adopted son.
Education: Attended North Park College, Chicago; University of Illinois Medical School, M.D.; Harvard University, M.P.H. (Master's in Public Health).
Occupation: Physician, Public Health Service Officer.
Three natural children, Rebecca Ann ("Becky"), Suzanne Carolyn ("Suzie" Susanne), and John Christopher. One adopted child, Charlie Mueller.
Following high school in Lanyon, Roy left for Chicago where he completed an M.D. and M.P.H. preparing for a career in public health service that took him to Vietnam and Maryland. After med school, Roy married Dixie Batty with whom he had two daughters, Rebecca and Susanne. After a divorce from Dixie, Roy married Thelma and adopted her son Charlie. Thelma and Roy gave birth to a son, John.
Memories
Following Roy's death in 2010, members of the family assembled a collection of photographs into a wonderful four-part presentation set to music. This was presented at a memorial service and copies of a CD are available. Contact Bruce Lindgren (See Contacts page) to obtain a copy.