Parents, Siblings, Cousins. …. Following on the theme of "I Remember…" started by Aunt Ruth Coss, when she asked her brothers and sisters to write about "I Remember Mother" and "I Remember Dad;" wonderful anecdotes and vignettes about Frank and Amy Lindgren.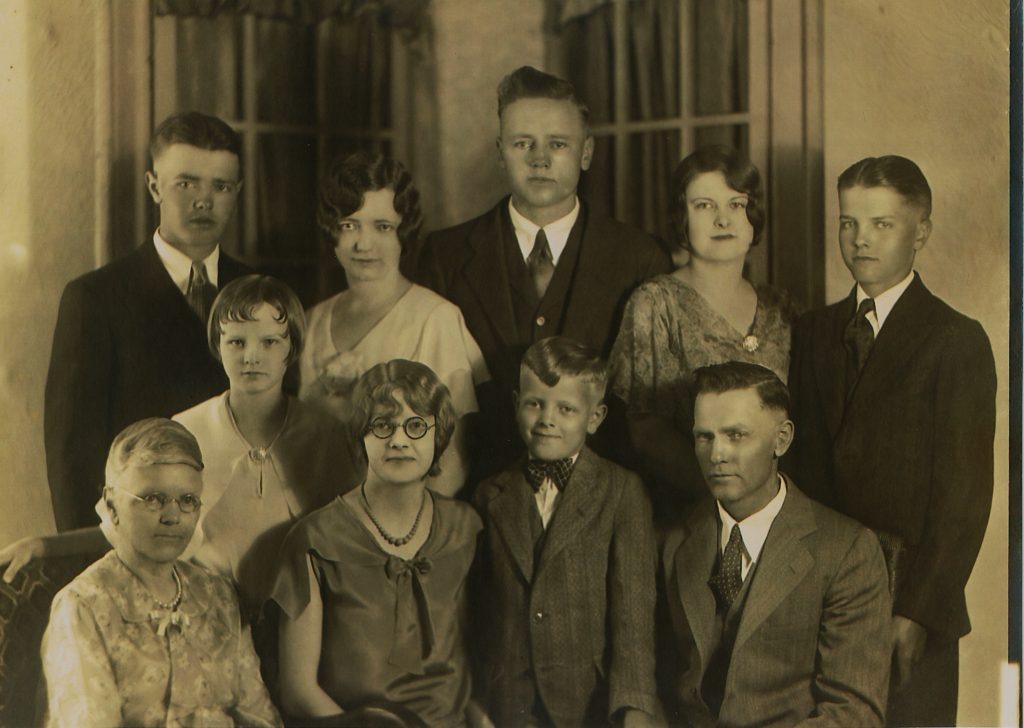 Seated (L to R): Amy, Ruth, Roy, Frank. Standing: Obed, Irene, Regina, Gilmore, Evelyn, and Emory.
Pat Remembers — This post includes emails sent to Bruce Lindgren in June 2020.
Amy Johnson Lindgren This post includes two photographs from the late nineteenth century of the Johnson Family. The first photograph is a large assemblage of relatives and the family of Goran and Fredrika Swenson who emigrated from Sweden and settled south of Fort Dodge, IA in a small agricultural village near Lanyon, IA. The oldest son was J. P. Johnson.