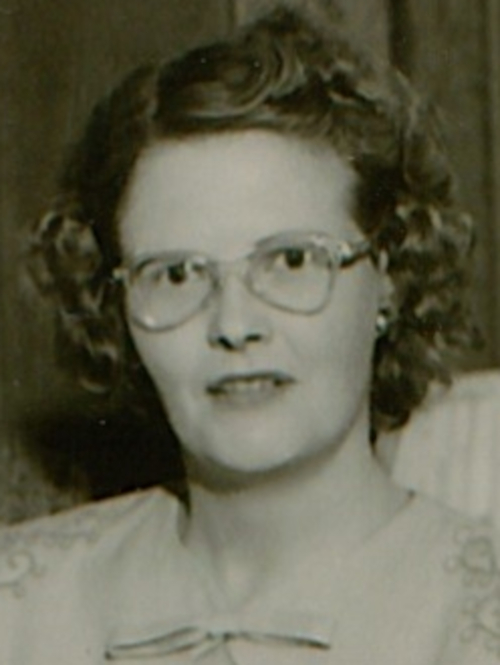 Ruth Linnea (Wilhelmina) Lindgren was the fifth child of Amy and Frank Lindgren. Born January 15, 1913 near Paton, IA. Died July 1, 2000 Havertown, PA (age 87).
Married James Austin Coss, MD, December 18, 1942.
Children: Linnae (1943), Carolyn (1945), William (1947), Jonathan (1950).
Education: R.N. 1937. Augustana Nursing School, Chicago.
Occupation: Nurse, Home Maker.
1937. Received R.N., Augustana Nursing School, Chicago.
Spring 1937. Ruth to South Bend IN to see Gene, took 3-year-old Pat to Minneapolis on train to Obed and Verona's (married 8/2/36) while Pat's brother Jim was born on 5/8/37
1937-1942. Nursing jobs in Chicago, head of men's surgical ward at Chicago hospital, lived at YWCA in Chicago, where she met Jim Coss, working as a night clerk.
1939. Jim graduated from Rush Medical School at University of Chicago. Contracted TB. Spent year in sanitarium.
12/18/42. Ruth and Jim married. Honeymoon at Starved Rock Lodge, Illinois. Jim had positive TB test and had to return to hospital.
1947-1949. Visited Aunt Gene at summer rental cottage in Michigan (several times).
Summer 1943. Ruth and Jim moved to Dallas TX for Dad's one-year medical internship in internal medicine
10/11/43. Linnae born in Dallas.
Winter 1943-1944. To Iowa to see grandparents, Linnae christened in Sioux City. To NYC to start Jim's residency in internal medicine at Columbia-Presbyterian Medical Center.
6/29/45. Carolyn ("Taffy") born.
July 1945. Linnae at Aunt Gene's in Detroit while Ruth cared for baby Taffy.
4/22/47. William ("Bill") born.
6/1947. In Sioux City with Jim's parents and sister Margaret's family. Also, in Fort Dodge with Ruth's parents and Emory's family (including JoAnn and Gordie). Celebrated Frank and Amy's 45th wedding anniversary.
1948. In Detroit, Ruth and children at Gene and Dick's cottage in Coldwater Lake MI.
7/7/1949. Move from NYC to Tenafly, NJ.
10/6/50. Jonathan ("Jon") born.
Fall 1962. Move to Montague, NJ.
Miss Ruth Lindgren. Augustana Nursing School, Class of 1937.